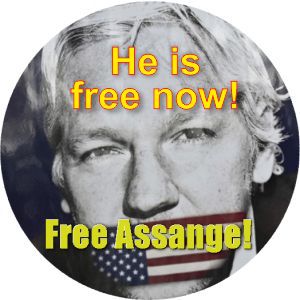 War Russia - Ukraine
Situation on 11/12/2022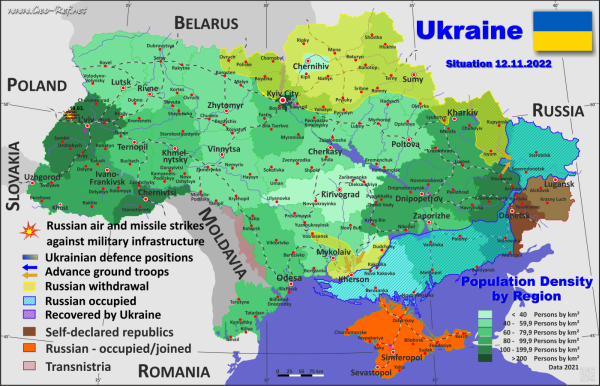 See also our special page Ukraine-War
Top 10 of our site in August 2023
We were concerned with the question of what is of interest to our visitors - we have analyzed the access logs for the month of August 2023 more deeply than we normally do. Here you can see the results, some of which were surprising to us: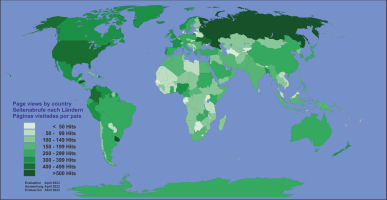 The graphic on the left shows the frequency of calling up the countries in a grouped form. The frequency seems to vary between developing and traditional holiday countries. The access between the language versions, with the language versions English, Spanish and German, and the version optimised for mobile devices is also roughly equal.
The language versions are optimised for PC - dominating with 71%. This could either be due to our own rather poor design of the version for mobile devices, or that the site is visited more by professionally interested people.



Welcome on our Web-Site!

We like to demonstrate you the modern possibilities of geo-referenced data display of statistical data with geographic relations and offer you our services in the realisation mapping jobs for your own data, generating expressive graphics with your data. These graphics can be used in reports, for publicity issues and for all type of publications. Maps and plans are today part of our daily life. May of us have a daily contact with such data, or we are generating geo-referenced data. Tables and pages of text surely are instructive, but a good designed graphic says more as you can write in any pages.


Page content
Our brain is able to capture this geo-data in an easier and faster manner as with texts or tables, the visual impression will be more effective penetrate our ideas. More easily as abstract tables or texts.


Update Status country information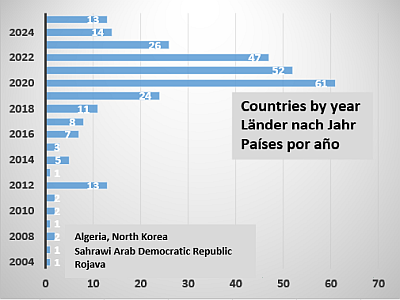 In our data collection we have currently (09/01/2023) about 290 states, dependent and self-declared independent states and territories, former colonies and special autonomous areas within internationally recognised states.

This starts with the Republic of Abkhazia - former part of the Republic of Georgia till 1994, which understands itself as an independent state, but is recognised internationally by only a few states, through the Macao Special Administrative Region, which exists since 1999 and emerged from the former Portuguese colony, or Cyprus, listing all territorially different entities existing on the island. In this case, these are the Republic of Cyprus, the Turkish-occupied part - the Turkish Republic of Northern Cyprus, but also the British colonial military bases Akrotiri and Dhekelia, which became autonomous British territories in the decolonisation process, as condition of the former motherland UK.
It is quite easy to get country data, these are reported with varying topicality by many institutions, it is more difficult to find data in the administrative structure of the respective states, as these are usually fully expelled only in an census, but depending on the country, this census activities are carried out in different periods. Corresponding problem cases are shown in the graphic above, also the age of the data for the corresponding countries.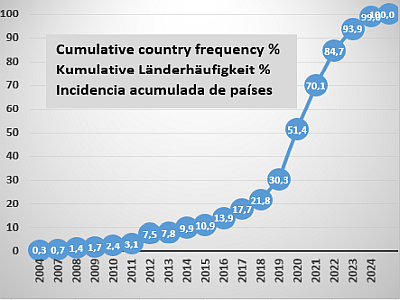 The second graph on the left shows the age of the national data as a cumulative percentage. This shows that about 80% of our data is from 2016 and more recent, but also that about 2% of the country's data is from 2010 and before. This 80% is relatively good result, but these 2% are rather bad. The states and territories that burden our balance sheet particularly due to the lack of recent data are named in the first chart.

If you have knowledge of sources that allow us to update the data of these countries and territories, we would be pleased to assist you if you could make them available to us.

We are also grateful to you for any indication of errors in maps, data and other content.


Evaluation example - Terrorism Middle East

Remains of a car after a suicide attack in Kabul, Darulaman Road, opposite the Ministry of Energy and Water, 19.12.2004 We had to re-glaze our windows ...
Fast selection
(228)
What is new?
Updated countries