Maps and plans are today part of our daily life. May of us have a daily contact with such data, or we are generating geo-referenced data. Tables and pages of text surely are instructive, but a good designed graphic says more as you can write in any pages.
Our brain is able to capture this geo-data in an easier and faster manner as with texts or tables, the visual impression will be more effective penetrate our ideas. More easily as abstract tables or texts.
See the example Terror - Middle East.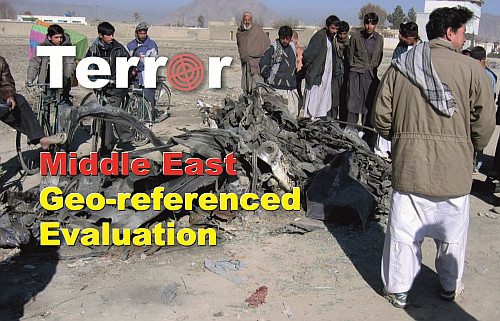 Remains of a car after a suicide attack in Kabul, Darulaman Road, opposite the Ministry of Energy and Water, 19.12.2004 We had to re-glaze our windows ...