Organisation of Islamic Cooperation
Wikipedia short information
The Organisation of Islamic Cooperation is an international organization founded in 1969, consisting of 57 member states, with a collective population of over 1.6 billion as of 2008. The organisation states that it is "the collective voice of the Muslim world" and works to "safeguard and protect the interests of the Muslim world in the spirit of promoting international peace and harmony".
The OIC has permanent delegations to the United Nations and the European Union. The official languages of the OIC are Arabic, English, and French.
Link: OIC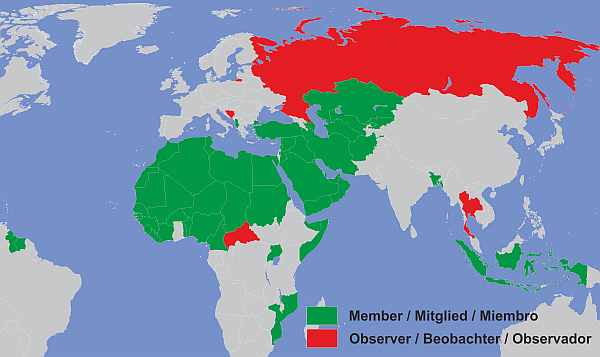 Members, Observers and other participations

Fast selection
List of international
organisations
and treaties
External links change quickly - If you get a link error - Please inform us!