South Atlantic Peace and Cooperation Zone
Wikipedia short information
The South Atlantic Peace and Cooperation Zone (abbreviations: ZPCAS or ZOPACAS; Spanish: Zona de Paz y Cooperación del Atlántico Sur; Portuguese: Zona de Paz e Cooperação do Atlântico Sul; also called the Zone of Peace and Cooperation of the South Atlantic) is a organization and a military alliance it was created in 1986 through resolution A/RES/41/11 of the U.N. general assembly on Brazil's initiative, with the aim of promoting cooperation and the maintenance of peace and security in the South Atlantic region. Particular attention was dedicated to the question of preventing the geographical proliferation of nuclear weapons and of reducing and eventually eliminating the military presence of countries from other regions. ZPCAS Has 1st enlargement With South And Southeast Asian Countries In August 2017.
Link: ZPCAS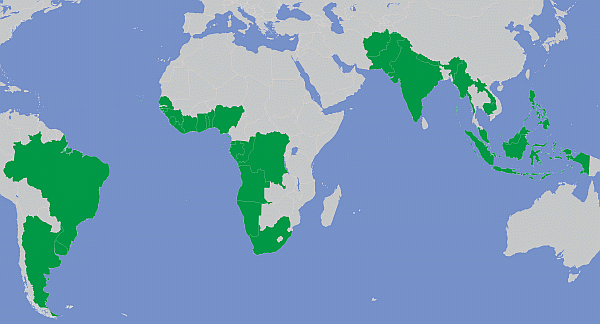 Members, Observers and other participations

Fast selection
List of international
organisations
and treaties
External links change quickly - If you get a link error - Please inform us!