Inter-American Defense Board
Wikipedia short information
The Inter-American Defense Board (IADB) is an international committee of nationally appointed defense officials who develop collaborative approaches on common defense and security issues facing countries in North, Central, and South America. The IADB provides technical advice and services to the Organization of American States (OAS).
The IADB was created in 1942 by foreign ministers of 21 states, in the middle of World War II. It is now the oldest existing defense organization in the world.
In March 2006, the OAS assumed formal authority over the IADB. As of that date, 27 of the 34 members of OAS were also members of the IADB.
Link: IADB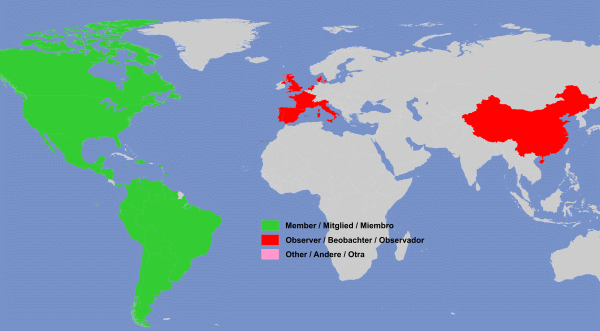 Members, Observers and other participations

Fast selection
List of international
organisations
and treaties
External links change quickly - If you get a link error - Please inform us!