Community of Latin American and Caribbean States
Wikipedia short information
The Community of Latin American and Caribbean States (Spanish: Comunidad de Estados Latinoamericanos y Caribeños, CELAC; Portuguese: Comunidade de Estados Latino-Americanos e Caribenhos; French: Communauté des États Latino-Américains et Caribéens; Dutch: Gemeenschap van Latijns-Amerikaanse en Caraïbische Staten) is a regional bloc of Latin American and Caribbean states thought out on February 23, 2010, at the Rio Group–Caribbean Community Unity Summit, and created on December 3, 2011, in Caracas, Venezuela, with the signature of The Declaration of Caracas. It consists of 33 sovereign countries in the Americas representing roughly 600 million people. Due to the focus of the organization on Latin American and Caribbean countries, other countries and territories in the Americas, Canada and the United States, as well as the overseas territories in the Americas of France (Overseas departments and territories of France), the Netherlands (Dutch Caribbean), Denmark (Greenland) and the United Kingdom (British Overseas Territories) are not included.
Link: CELAC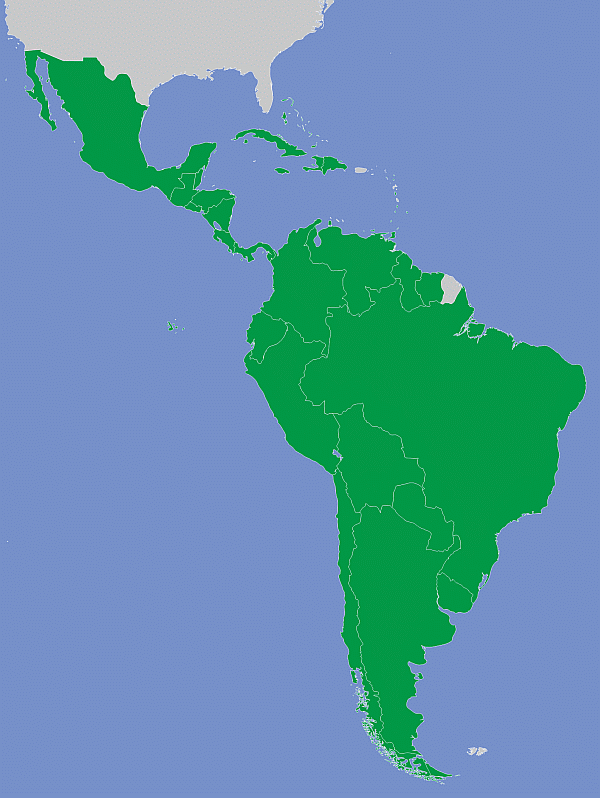 Members, Observers and other participations

Fast selection
List of international
organisations
and treaties
External links change quickly - If you get a link error - Please inform us!