Wikipedia short information
The Pacific Alliance (Spanish: Alianza del Pacífico - AP) is a Latin American trade bloc, formed by Chile, Colombia, Mexico and Peru, which all border the Pacific Ocean. The alliance was formed with the express purpose of improving regional integration and moving toward complete freedom in the movement of goods, services, capital and people between the four member states. Together, these four countries have a combined population of nearly 230 million people and make up roughly 35% of Latin American GDP.
Link: AP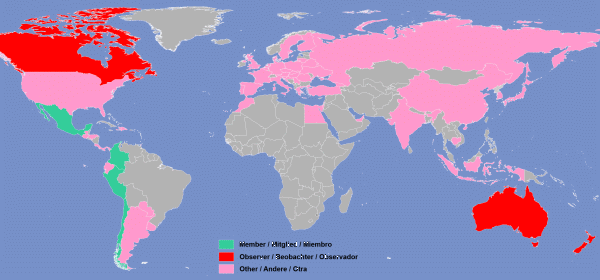 Members, Observers and other participations

Fast selection
List of international
organisations
and treaties
External links change quickly - If you get a link error - Please inform us!