Caribbean Development Bank
Wikipedia short information
The Caribbean Development Bank (CDB) is a financial institution that helps Caribbean nations finance social and economic programs in its member countries. CDB was established by an Agreement signed on October 18, 1969, in Kingston, Jamaica, and entered into force on January 26, 1970. The permanent headquarters of the bank is located at Wildey, St. Michael, Barbados; adjacent to the campus of the Samuel Jackman Prescod Polytechnic. There are no other offices of the bank. The headquarters serves all of the regional borrowing member countries with staff recruited from its members.
Link: CDB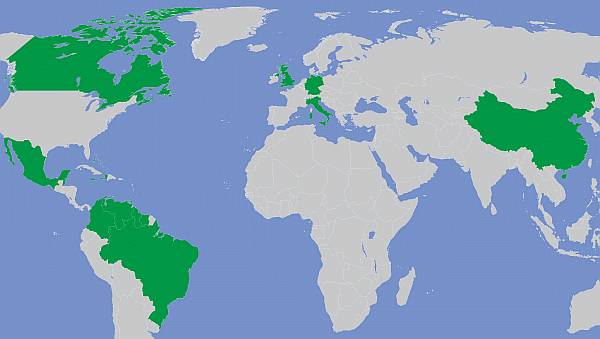 Members, Observers and other participations

Fast selection
List of international
organisations
and treaties
External links change quickly - If you get a link error - Please inform us!