Wikipedia short information
The Nuclear Energy Agency (NEA) is an intergovernmental agency that is organized under the Organisation for Economic Co-operation and Development (OECD). Originally formed on 1 February 1958 with the name European Nuclear Energy Agency (ENEA) (the United States participated as an Associate Member), the name was changed on 20 April 1972 to its current name after Japan became a member.
Link: NEA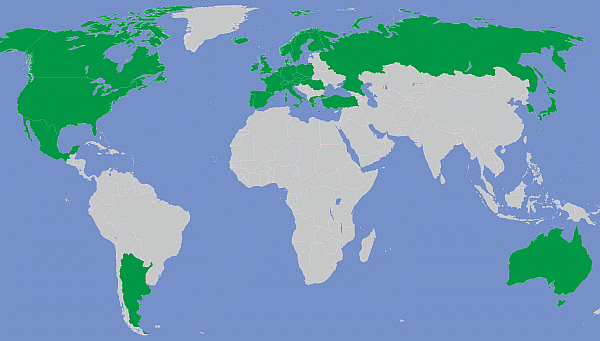 Members, Observers and other participations

Fast selection
List of international
organisations
and treaties
External links change quickly - If you get a link error - Please inform us!