Wikipedia short information
The Australia Group is an informal group of countries (now joined by the European Commission) established in 1985 (after the use of chemical weapons by Iraq in 1984) to help member countries to identify those exports which need to be controlled so as not to contribute to the spread of chemical and biological weapons.
The group, initially consisting of 15 members, held its first meeting in Brussels, Belgium, in September 1989. With the incorporation of Mexico on August 12, 2013, it now has 42 members, including the European Commission, all 28 member states of the European Union, Ukraine, and Argentina. The name comes from Australia's initiative to create the group. Australia manages the secretariat.
Link: Australia Group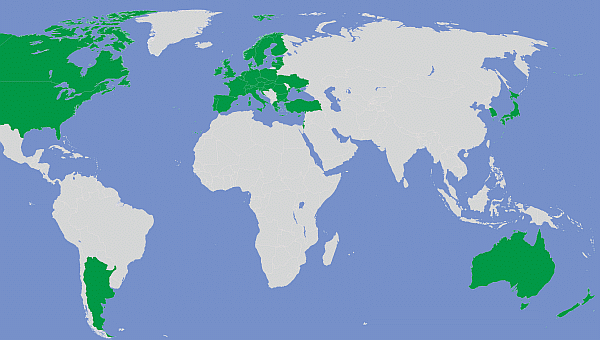 Members, Observers and other participations
Member organiations

Fast selection
List of international
organisations
and treaties
External links change quickly - If you get a link error - Please inform us!