European Organisation for the Exploitation of Meteorological Satellites
Wikipedia short information
EUMETSAT (European Organisation for the Exploitation of Meteorological Satellites) is an intergovernmental organisation created through an international convention agreed by a current total of 30 European Member States. These States fund the EUMETSAT programs and are the principal users of the systems. The convention establishing EUMETSAT was opened for signature in 1983 and entered into force on 19 June 1986.
EUMETSATs primary objective is to establish, maintain and exploit European systems of operational meteorological satellites. EUMETSAT is responsible for the launch and operation of the satellites and for delivering satellite data to end-users as well as contributing to the operational monitoring of climate and the detection of global climate changes.
The activities of EUMETSAT contribute to a global meteorological satellite observing system coordinated with other space-faring nations
Link: EUMETSAT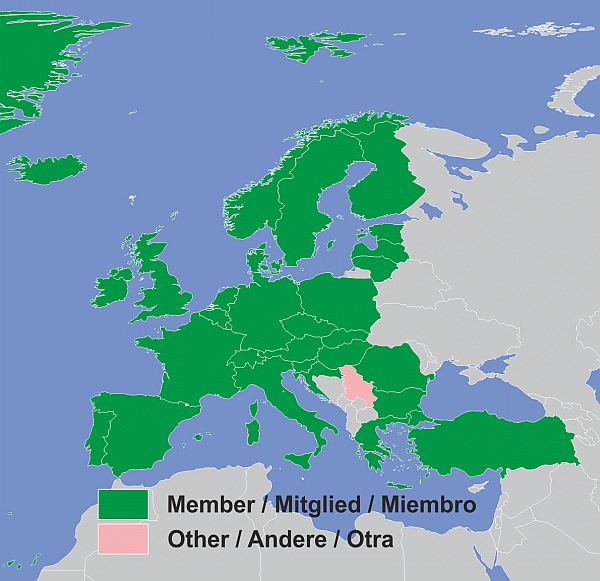 Members, Observers and other participations

Fast selection
List of international
organisations
and treaties
External links change quickly - If you get a link error - Please inform us!