Wikipedia short information
The Andean Community (Spanish: Comunidad Andina, CAN) is a customs union comprising the South American countries of Bolivia, Colombia, Ecuador, and Peru. The trade bloc was called the Andean Pact until 1996 and came into existence when the Cartagena Agreement was signed in 1969. Its headquarters are in Lima, Peru.
The Andean Community has 98 million inhabitants living in an area of 4,700,000 square kilometers, whose Gross Domestic Product amounted to US$745.3 billion in 2005, including Venezuela, who was a member at that time. Its estimated GDP PPP for 2011 amounts to US$902.86 billion, excluding Venezuela.
Link: Andean Community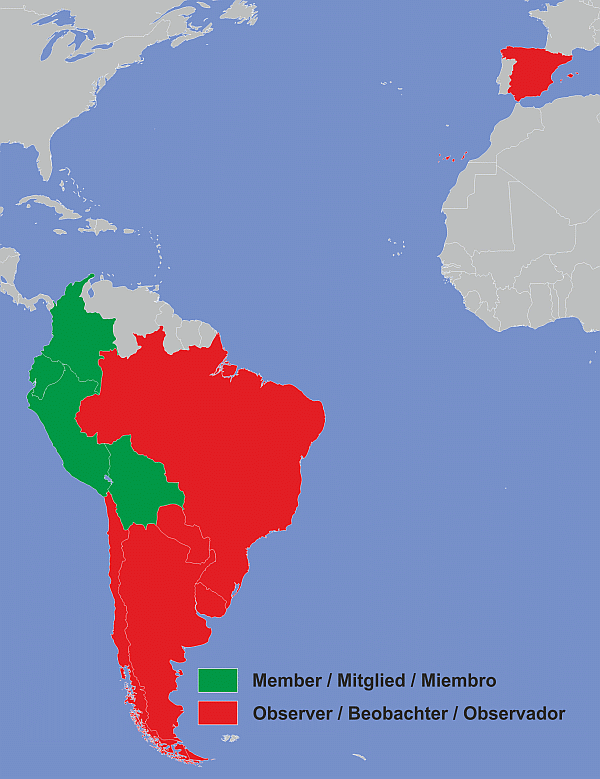 Members, Observers and other participations

Fast selection
List of international
organisations
and treaties
External links change quickly - If you get a link error - Please inform us!