West African Economic and Monetary Union
Wikipedia short information
The West African Economic and Monetary Union (also known as UEMOA from its name in French, Union économique et monétaire ouest-africaine) is an organization of eight, mainly francophone West African states within the ECOWAS, that was dominated otherwise by anglophone heavyweights like Nigeria and Ghana. It was established to promote economic integration among countries that share the CFA franc as a common currency. UEMOA was created by a Treaty signed at Dakar, Senegal, on 10 January 1994, by the heads of state and governments of Benin, Burkina Faso, Côte d'Ivoire, Mali, Niger, Senegal, and Togo. On 2 May 1997, Guinea-Bissau, a former Portuguese colony, became the organization's eighth (and only non-Francophone) member state.
Link: UEMOA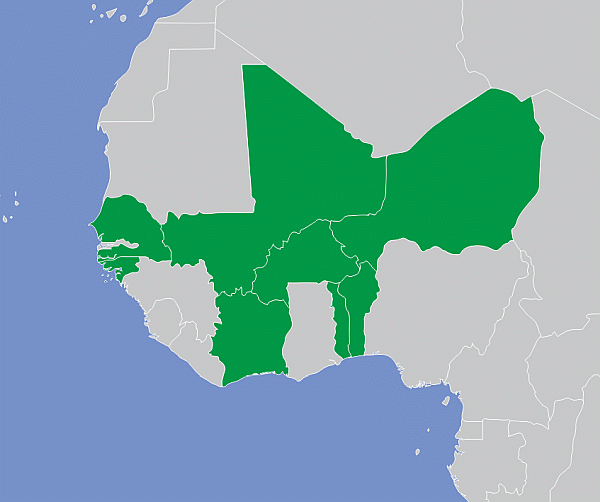 Members, Observers and other participations

Fast selection
List of international
organisations
and treaties
External links change quickly - If you get a link error - Please inform us!