European Union Customs Union
Wikipedia short information
"The European Union Customs Union (EUCU) is a customs union which consists of all the member states of the European Union (EU), Monaco, and some territories of the United Kingdom which are not part of the EU (Akrotiri and Dhekelia, Bailiwick of Guernsey, Bailiwick of Jersey, and the Isle of Man). Some territories within the EU do not participate in the customs union, usually as a result of their geographic circumstances. Besides the EUCU, the EU, through separate agreements, is in customs unions with Andorra, San Marino, and Turkey, with the exceptions of certain goods.
Link: EUCU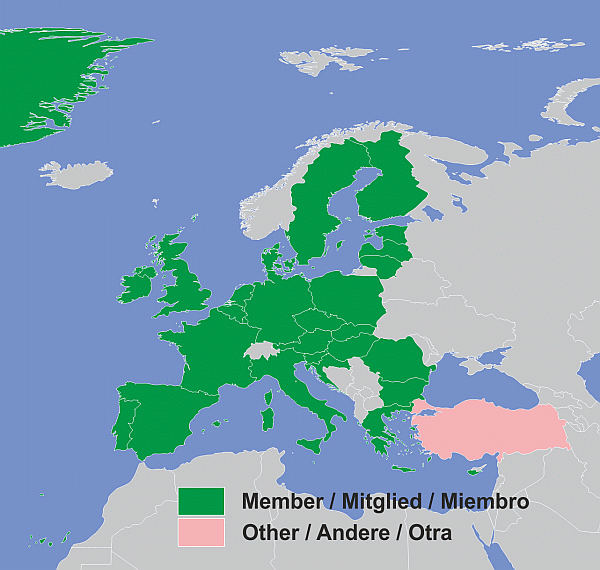 Members, Observers and other participations

Fast selection
List of international
organisations
and treaties
External links change quickly - If you get a link error - Please inform us!