Wikipedia short information
The East Asia Summit (EAS) is a forum held annually by leaders of, initially, 16 countries in the East Asian, Southeast Asian and South Asian regions. Membership expanded to 18 countries including the United States and Russia at the Sixth EAS in 2011. EAS meetings are held after annual ASEAN leaders' meetings. The first summit was held in Kuala Lumpur, Malaysia on 14 December 2005.
Link: EAS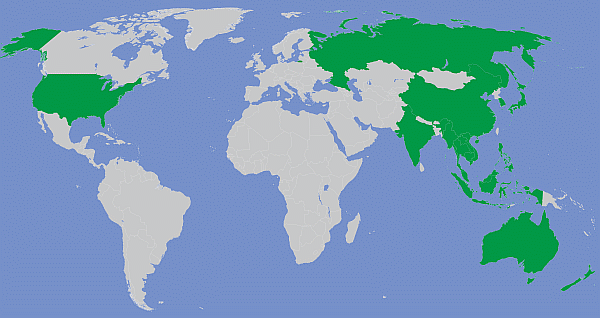 Members, Observers and other participations

Fast selection
List of international
organisations
and treaties
External links change quickly - If you get a link error - Please inform us!