Western and Central Pacific Fisheries Commission
Wikipedia short information
The Western and Central Pacific Fisheries Commission (WCPFC) is a treaty-based organisation established to conserve and manage tuna and other highly migratory fish stocks across the western and central areas of the Pacific Ocean Its full name is Commission for the Conservation and Management of Highly Migratory Fish Stocks in the Western and Central Pacific Ocean. It commenced operations in late 2005, and its secretariat is based in Pohnpei, in the northern Pacific state of the Federated States of Micronesia.
Link: WCPFC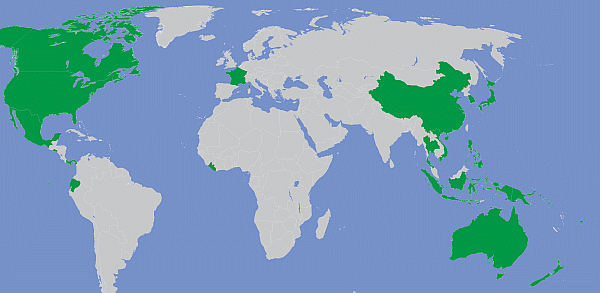 Members, Observers and other participations
Member organiations

Fast selection
List of international
organisations
and treaties
External links change quickly - If you get a link error - Please inform us!