Wikipedia short information
The Institut Laue–Langevin (ILL) is an internationally financed scientific facility, situated on the Polygone Scientifique in Grenoble, France. It is one of the world centres for research using neutrons. Founded in 1967 and honouring the physicists Max von Laue and Paul Langevin, the ILL provides one of the most intense neutron sources in the world and the most intense continuous neutron flux in the world in the moderator region: 1.5×1015 neutrons per second per cm2, with a thermal power of 58.3 MW.
Link: ILL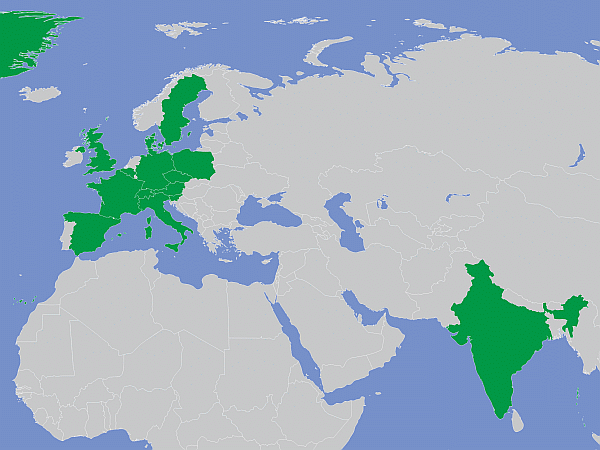 Members, Observers and other participations

Fast selection
List of international
organisations
and treaties
External links change quickly - If you get a link error - Please inform us!