European Gendarmerie Force
Wikipedia short information
The European Gendarmerie Force (EUROGENDFOR or EGF) was launched by an agreement in 2006 between five member states of the European Union (EU): France, Italy, the Netherlands, Portugal, and Spain. Romania joined in 2009; Poland in 2011. Its purpose is the creation of a European intervention force with militarised police functions and specialisation in crisis management. Its status is enshrined in the Treaty of Velsen of 18 October 2007. The headquarters are located in Vicenza, Italy.
Link: EUROGENDFOR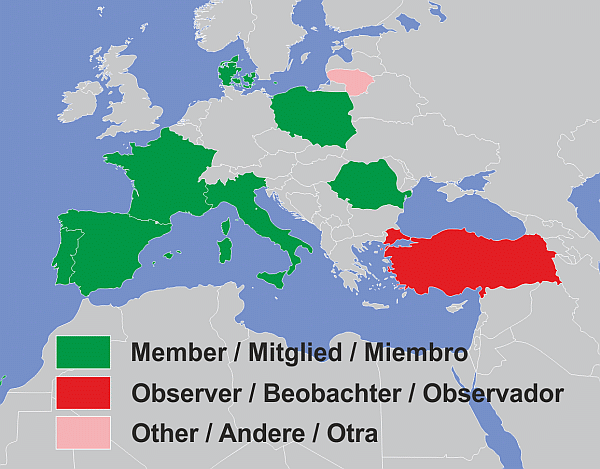 Members, Observers and other participations

Fast selection
List of international
organisations
and treaties
External links change quickly - If you get a link error - Please inform us!