Eurasian Economic Community
Wikipedia short information
The Eurasian Economic Community (EAEC or EurAsEC) was a regional organisation between 2000 and 2014 which aimed for the economic integration of its member states. The organisation originated from the Commonwealth of Independent States (CIS) on 29 March 1996, with the treaty on the establishment of the Eurasian Economic Community signed on 10 October 2000 in Kazakhstan's capital Astana by Presidents Alexander Lukashenko of Belarus, Nursultan Nazarbayev of Kazakhstan, Askar Akayev of Kyrgyzstan, Vladimir Putin of Russia, and Emomali Rahmon of Tajikistan. Uzbekistan joined the community on 7 October 2005, however later withdrew on 16 October 2008.
During the 14 years, the EAEC implemented a number of economic polices to unify the community. The Customs Union of Belarus, Kazakhstan, and Russia was formed on the 1 January 2010, and later renamed the Eurasian Customs Union. The four freedoms (goods, capital, services, and people) were fully implemented by 25 January 2012, with the formation of the Eurasian Economic Space.
Link: EAEC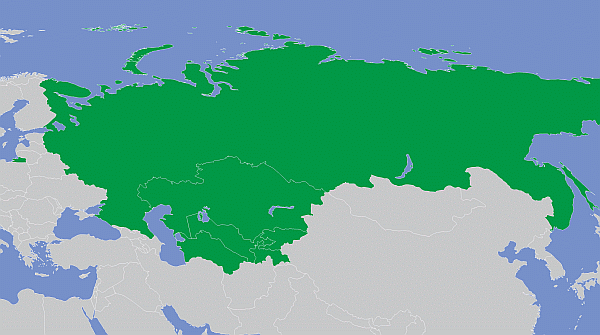 Members, Observers and other participations

Fast selection
List of international
organisations
and treaties
External links change quickly - If you get a link error - Please inform us!