European Organisation for the Safety of Air Navigation
Wikipedia short information
EUROCONTROL is a pan-European, civil-military organisation dedicated to supporting European aviation.
Our expertise spans research, development, operations and performance monitoring. We are committed to the European Unionís vision for a Single European Sky.
We support our Member States and our stakeholders (including air navigation service providers, civil and military airspace users, airports and aircraft/equipment manufacturers) in a joint effort to make aviation in Europe safer, more efficient, more cost-effective and environmentally sustainable.
Our activities touch on operations, service provision, concept development, research, Europe-wide project implementation, performance improvements, coordination with key aviation players at various levels as well as providing support to the future evolution and strategic orientations of aviation.
Link Wikipedia: Eurocontrol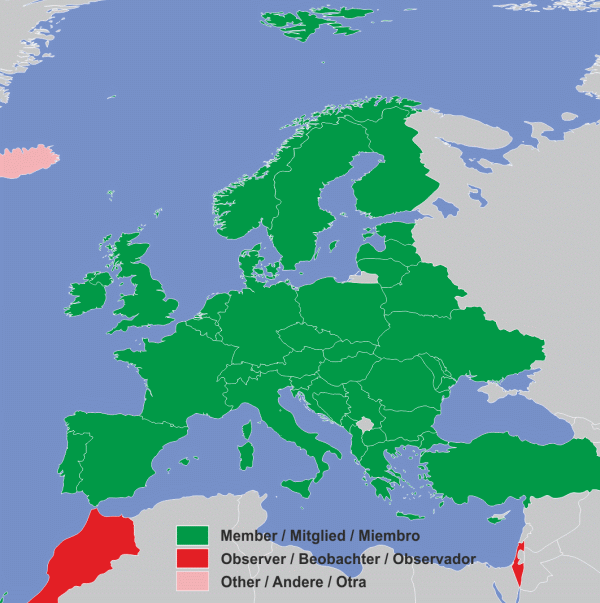 Members, Observers and other participations
Member organiations